Harnessing Expertise: Explore the Informative World of MotoPress Blog
WordPress has firmly established itself as a leading platform in the world of website creation and management. Its widespread popularity stems from its user-friendly interface, versatility, and the relentless efforts of numerous developer teams working towards enhancing its capabilities.
Among these teams, MotoPress holds a distinguished position. With a decade-long history of contributing to the WordPress ecosystem, they have carved out a niche for themselves as pioneers of innovative solutions.

The WordPress Appointment Booking plugin exemplifies their forward-thinking strategy, offering a seamless resolution to meet the needs of various industries, such as restaurants, salons, spas, and healthcare providers, seeking a resilient and intuitive reservation system. By utilizing this tool, these companies can effortlessly manage their appointments and bookings, reaping the benefits of its user-friendly interface and reliable functionality.
The free version of the Appointment Booking plugin is also available and includes features such as easy reservations management and the ability for clients to book multiple appointments simultaneously. It simplifies appointment scheduling, catering to businesses of all sizes. However, the Pro version stands out by offering additional features, such as online payment options for appointments.
In addition to their stellar product offerings, MotoPress also operates a comprehensive blog. This resource is regularly updated with a wealth of informative articles that cover a wide range of WordPress-related topics. This article will take you on a tour of some of their most fascinating and helpful blog posts. Whether you're a WordPress newbie or a seasoned expert, there's something here for everyone.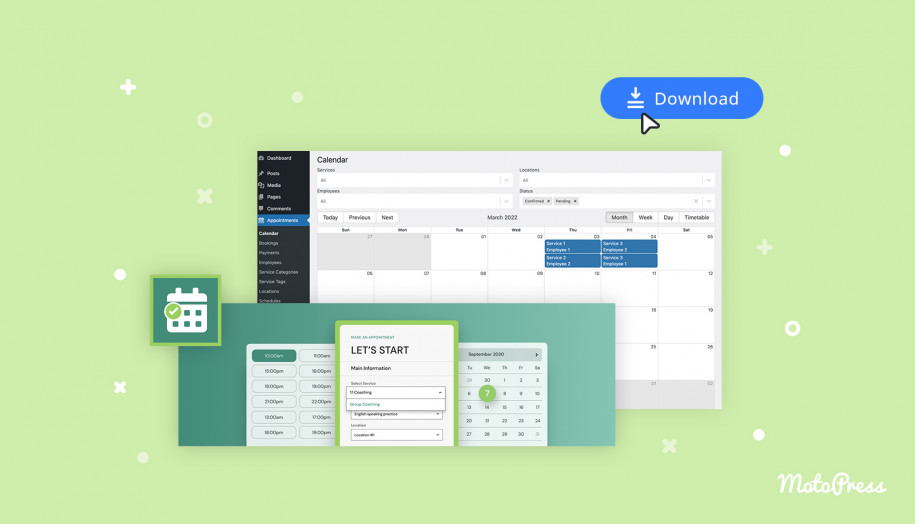 This discussion focuses on the best WordPress booking plugins, a key component for businesses requiring systematic appointment scheduling. These tools cater to a wide array of sectors — from education and wellness to healthcare and equipment rental — and can prove advantageous for individual entrepreneurs as well as larger businesses.
Throughout this discourse, it is underscored that even free plugins can efficiently meet varying business requirements despite lacking some premium features. The emphasis is not on the cost but on how well the chosen tool caters to the unique needs of the business. Several characteristics of quality reservation software are highlighted. These include a mobile-friendly user interface, consistent software updates, and user-friendly documentation.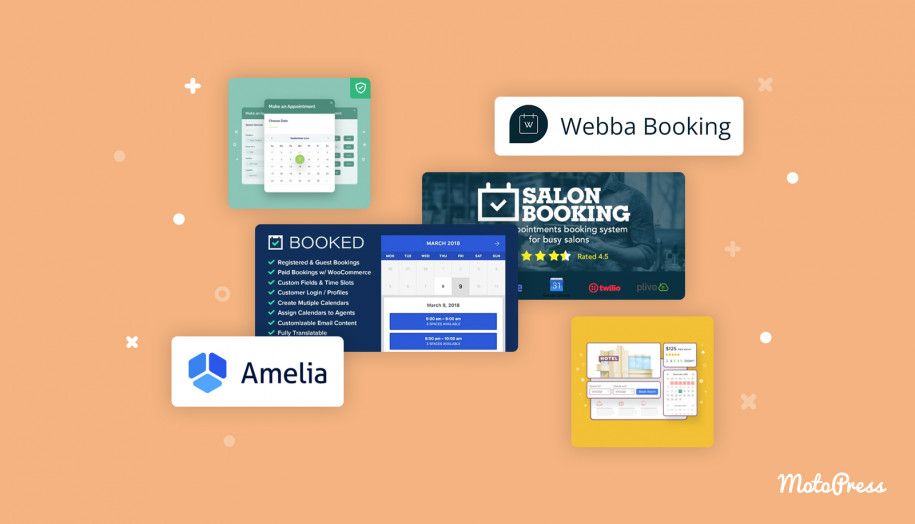 A range of plugins is presented by the author, designed to elevate the user experience on websites by incorporating online booking systems. These tools, specifically designed for the Elementor platform, can quickly and effectively convert website visitors into potential customers. They play a crucial role in optimizing user experience and driving successful customer conversions.
The article explores the distinctive attributes that contribute to the effectiveness of an appointment booking plugin. Detailed attention is given to aspects such as a calendar that can be tailored to individual preferences, a mobile interface that is easy to navigate, personalized schedules for each staff member, a variety of payment methods to choose from, and the provision of automated email confirmations.
At the core of the roundup, the author introduces and analyzes the top Elementor booking plugins. By exploring both free and premium options, the review offers readers a comprehensive insight into each plugin's unique features, strengths, and potential benefits. This practical guide aims to assist website owners in fully leveraging their chosen plugins, thereby significantly enhancing user engagement on their online resources.
WordPress Themes with Appointment Booking Calendars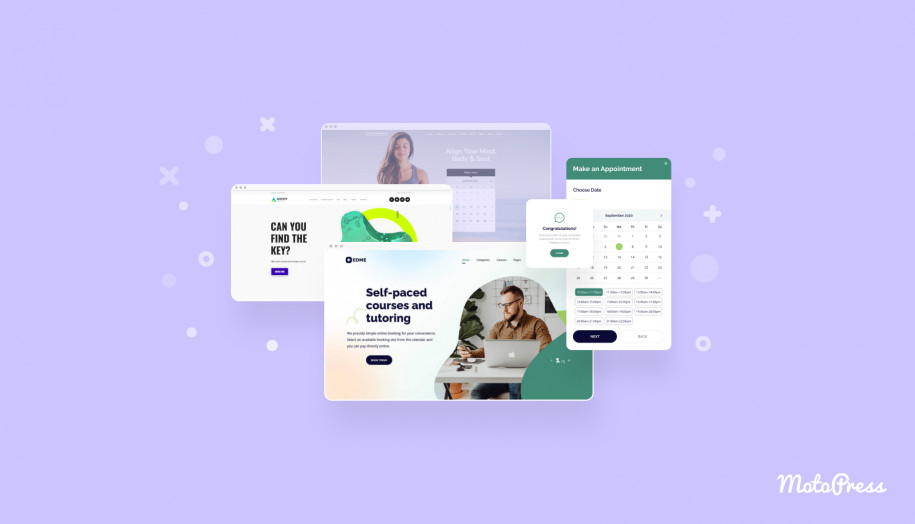 This article delves into the world of WordPress templates integrated with appointment booking calendars. It starts by explaining the critical role of plugins in providing appointment reservation capabilities to a theme, beyond just its design aesthetics. Most of these templates either come bundled with a compatible plugin or ensure the design works seamlessly with a specific plugin.
Following that, the research process responsible for the identification of these themes is elaborated upon. The selection primarily revolved around high-rated templates that integrated the Booked plugin for scheduling appointments on the WordPress platform. Nevertheless, it should be noted that there are several alternative reservation plugins, and the article briefly outlines a few of them.
A comprehensive examination is presented in the write-up, delving into the distinctive attributes of various templates, placing special emphasis on their functionalities and their compatibility with specific business sectors, as well as the description of booking plugins they utilize. This thorough exploration serves as a comprehensive reference for readers, enabling them to make informed decisions when choosing the most suitable theme that aligns with their unique requirements.
Wrapping It Up
MotoPress leads in providing innovative solutions in the WordPress ecosystem. For example, their Appointment Booking plugin streamlines appointment management for various industries, from restaurants to healthcare providers. Furthermore, their supplementary resources, including the insightful blog, offer valuable perspectives on the realm of WordPress, establishing it as a trusted resource for beginners and experienced professionals alike.
The detailed review of the top reservation plugins available in the market, along with the in-depth analysis of WordPress templates integrated with appointment booking calendars, further enriches this resource pool. These discussions, which comprehensively outline the unique features, potential benefits, and limitations of each tool and theme, are incredibly beneficial for businesses of all sizes looking to streamline their appointment scheduling processes.
The inclusion of both free and premium options allows businesses to select tools that are most suitable for their specific needs, placing the emphasis not on the cost, but on the unique value that each tool provides. From an informational perspective, this resource acts as a vital guide for navigating the extensive world of appointment booking solutions. It underscores MotoPress's commitment to fostering a more intuitive and efficient digital landscape.