Principles of A Good Website Design To Guide You
Here Is What Takes to Have a Good Website Design 
We come across millions of websites on the internet. Some are just simple informational sites, while others are eCommerce sites. Although the internet recorded a visit of more than 4.5 billion digital users by July 2020, 1.5 billion websites remain inactive.
Of the 56.4 billion web pages on Google, only a small proportion of these websites is active.
What could be the problem? Are these websites intended for web users or not? 
Rules of Engagement in The Digital World 
At this juncture, we have compiled various principles for a good website. These will help you make a grand entry or remain in the proportion of the active sites on the web. Not only that, it will help keep your website functional and relevant to internet users. 
Alright.
When we talk about website design, there are so many factors that play a part. These include the outlook of the website. A website is a platform where businesses and customers are connected. Within 0.5 seconds of landing on a site, a user can decide whether to continue or seek alternatives. 
If you or the web design team aren't captivated by the produce, it means the site will receive a high bounce rate. Precisely, a good website must be planned, and this is how! 
Complementing Visuals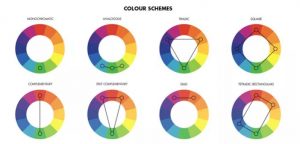 Anything beautiful attracts the eyes, and as a web designer, you must know how to create pleasant visuals. Firstly, you have to define your goal or focus and make it the center of attraction. It can be done by choosing a colour palette that will perfectly be displayed on the website to improve user experience. 
While choosing visuals, faces are perfect visual cues to consider. According to research, faces possess the power that attracts and directs the visitor's attention towards specific elements. A baby's picture was used in a famous study, and this is how it directed the visitors' attention. 
When the baby looked at the camera, the viewers also looked at the camera, and when the baby was positioned towards the headline, the viewers also looked at the headline.
In addition, you can decide to use arrows to control the eyes of your website's visitors. CXL's eye-tracking study revealed that a simple arrow was effective at getting visitors to look at a page element. Therefore, you can use an arrow or a line of sight in face imagery as a directional cue for the visitors' attention. 
Visual Hierarchy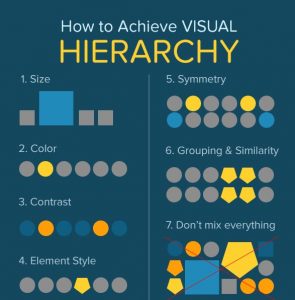 Are you aware that every page consists of a visual Hierarchy? The visual Hierarchy law states that the size of an object and its colour signifies the importance of that specific element on a site. For example, large pictures or elements are considered to be more significant, and the significance also decreases with the decrease in the size of the element. Similarly, brighter colours are believed to indicate an element or picture of more importance, and the opposite is true. 
This technique is ideal in showcasing a brand name or directing visitors to a specific call to action. For any website, an ideal visual hierarchy is an effective approach to engaging with users. 
Readability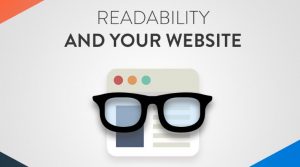 A web design serves a greater purpose with readable content. By using compelling language in your content, it influences visitors into becoming loyal customers. Website content should be readable with properly aligned words and phrases. Readable content requires no effort to scan and understand, and this can be achieved through the right font types, contrast, and text themes. 
While penning content, firstly understand the audience you are targeting and then ensure that the content is up to the mark. Use meaningful headings or subheadings and descriptive terms correctly. Note that the best SEO practices are guided by good content, which even improves usability and accessibility. 
Images & The Rule of Thirds 
Images are a powerful technique of alluring and attracting visitors. While aligning images, the rule of thirds comes to force. It generally implies that the images must be positioned in line with nine boxes created by plotting the site area into 9 grids. These are considered to be the most captivating points of a website. 
Ensure that the interactive points of the images are aligned to the areas of intersections as you insert the images into the grid. Similarly, avoid overdoing the images, cramp the space, and choose appropriate images that complement each other. 
A Balance Between Quality & Quantity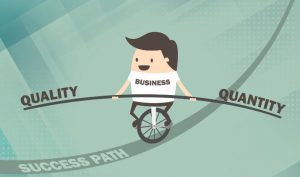 A good web design must have a balance between quality and quantity to drive and maintain traffic. Avoid clusters on a website that may come from photos overload, long paragraphs, and unnecessary text. A well-balanced web design will facilitate lead generation, conversions, and trust. 
Also, remember to light up your content to produce a bespoke web design. 
Scalability 
The scalability of an eCommerce website is crucial to manage user experience with no glitches. The scalability of a website refers to handling user traffic. For instance, if the site can bear the increase in visits during a certain season due to an offer provided, then it's scalable enough. 
Visibility & Accessibility 

The visibility of a website is mainly associated with SEO, also fully known as Search Engine Optimization. SEO optimizes the site to rank better on search engine results pages. SEO revolves around various techniques that optimize sites, enhance them to help them appear first on search engine results pages (SERPs). 
Take an example that you are a taxi service provider in Switzerland with numerous competitors. When a traveller searches for taxi services in Switzerland and your website emerges first on a search engine, that is all the work of SEO. Increased visibility is crucial for increasing the organic reach of the website. 
Similarly, accessibility is a core fundamental of web design. While designing, consider the diversity of your target audience. For example, age, literacy level, psychological capabilities, and access points (desktop, tablets, or mobile). 
Platform Policy 
As everything around us gets digitized, so have the threats increased in the technology sphere. Among users, there are cybercriminals looking for loopholes to take advantage of them. With that, GDPR (General Data Protection Regulation) emphasizes that any online platform that collects data from its users must prioritize its security. 
To secure online platforms, a Secure Sockets Layer (SSL) certificate is one of the commonest approaches utilized worldwide. 
Load Testing & Speed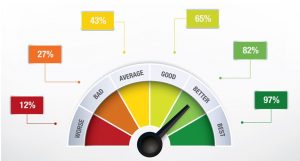 There is nothing exciting in the digital world like a responsive site. It generally maintains your interest, but the opposite is also true. Web designers and developers are tasked to keep up with the evolving technological standards. Anything less to what is expected kills the mood of the visitor as they have become more demanding. 
About 72% of worldwide web users experience inconveniences resulting from longer loading speeds. 
Studies indicate that websites that take 2 to 4 seconds to load experience a high bounce rate. Furthermore;
Sites that take 5 seconds experience a bounce rate of 5 times more than a site that takes 2 seconds. 
Interestingly, even a site that takes 0.1 seconds to load loses 7% of conversions.  
Observations indicate that anything negative related to loading speed hampers user experiences. 
Therefore, first test your site's loading speed before launching it! 
Maintainability 
There is a need for continuous support and maintenance of websites to keep up with the standards. The evolving technology also presents various systems that facilitate integration in web development. Therefore, make sure that the site is maintainable; however, scalable it may be to prevent glitches. 
To put up a website that is beyond attraction, a web developer must possess knowledge about the modern user manuals and content management systems like WordPress. 
Why A Good Web Design? 
Getting your web design right means that you are simplifying things for your users. And certainly, for yourself since you may require SEO services. Either way, investing a substantial amount of time in making a great-looking website will guarantee the following; 
Entertain to Retain
Internet users expect a lot from a website. That is why attractive, captivating, and relevant sites are most sought. Whether it's telling a story, displaying suggestions, or passing on information, it must all be done articulately. Visuals, such as photos, are a great deal in entertaining and retaining users. 
Uniqueness 
The internet is becoming a one-stop hall for entertainment, information, and so on. However, to utilize a unique style for a web design pays off highly. Aiming at a good web design will surely portray your web design skills. Not only that, it helps convert visitors easily. Distinctiveness in content is essential, otherwise one can get into several problems & become subjected to many penalties. If you want to get rid of the infrigements, then read our guide: "I do not own the rights to this music"
Summary 
The above-mentioned principles offer a precise guide to an effective web design; however, more can be considered. Web design experts create bespoke web designs that offer all-round functionality. Basically, they can handle simple and complex web designs. In case you are a beginner, consider standard layouts and advance gradually. 
But all in all, a good web design must offer a desirable user experience for internet users.