Things that eCommerce Website Owners Must know
Ecommerce businesses are soaring high, with a primary factor being the COVID-19 pandemic. In the US alone, eCommerce sales are predicted to cross $1 trillion by 2022 if the coronavirus continues to wage war. The first evidence of the coronavirus's impact on offline businesses was witnessed in March 2020. Brick and mortar stores closed down, with many treating people to empty shelves as they ran out of supplies.
Online shopping became and is still a go-to option for home supplies. Now that many countries are going through a second wave of coronavirus, offline businesses are liable to suffer the same consequences of the pandemic as first seen in 2020. With yet, online shopping or eCommerce businesses becoming a rescue, an endangering factor lies beneath- cybercrime.
Since 2020, cybercrimes and data breaches have doubled to up to 445 million, with eCommerce websites, being the main target. Since these avenues enable individuals to shop or operate from anywhere and at any time, cyberattacks have also become sophisticated. Therefore, whether you run a small online business or a complex online shopping site, here is what to do as you prep for profits.
 Obtain an SSL and HTTPS Certificate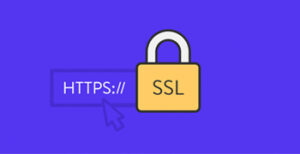 An SSL and HTTPS certificate can enhance the security of your online store. An SSL (Security Sockets Layer) provides a secure passage between a site and web browser. An HTTPS (Hypertext Transfer Protocol Secure) is a security protocol that ensures that data is securely transferred or shared between a browser and a website. Both these security measures help to safeguard consumers' credit card information as they use or make orders on a shopping site.
 Choose a Reliable Hosting Solution

Every website owner is treated to several hosting options, but it's essential to select one that prioritizes the security of a website. Be keen to choose a hosting partner that will oversee the security of your site and one that championises your goals. If the hosting partner lags on the critical security features and measures, then opt for another solution.
Don't Store Consumers' Vital Info
Ecommerce websites made by eCommerce developers are highly rely on their consumers' info, but it's advisable to keep only that which won't aggravate a data breach. With that, avoid keeping customer's credit card information because it's a major target. Also, ensure that your hosting services are up-to-date and your eCommerce platform updated.
Choose an eCommerce Platform Wisely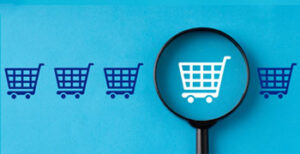 There is a wide range of eCommerce platforms that offer both paid and unpaid solutions. From Magento, Shopify, to WordPress, all offer seamless solutions to operate digitally. Although these are among the best eCommerce platforms, there is no guarantee that they can never be breached. Anything that operates digitally is liable to a hack. However, they are ideal platforms for prioritizing consumer information since they periodically upgrade their security protocols. Apart from that, be a PCI DSS complaint since it helps to ensure that all transactions between your site and customers are secure.
 SEO to Drive Your Ecommerce Site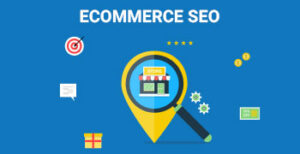 Search engine optimization can help you reach millions of customers at once. It is a solution that pushes sites to internet users on SERPs. SEO is a great way of ensuring your business's survival in this competitive era. SEO activities combine on-site, off-site, link building, blogging and guest posting. Several factors need to be followed to make it on Google's first page or even rank in the first position.
These include content and its relevance, optimized pages, rich media etc. Ensure to formulate an internal linking structure because search engines like Google rely on internal links for crawling activities.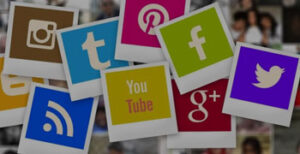 According to the owner of  smihub,"There is nothing that's yet to beat the power of social media in modern marketing. Several brands, service providers, and influencers leverage the power of social media to drive their cause across geographical boundaries. Networking avenues like Instagram, Facebook, and Twitter, are excellent in extending your product or service to customers. It is also an ideal path to potential customers and building a brand name. As an eCommerce site owner, you can become an influence and attain your goals quickly with social media." Apart from that, social media is the best place to help with crowdwriter.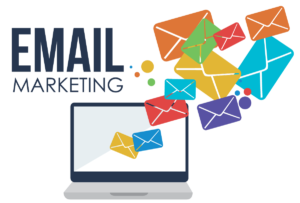 Ecommerce email marketing is a marketing strategy that every business (whether online or offline) can leverage to reach its goals. However, the game-changer in email marketing is personalization. 77% of consumers can make a purchase after receiving a personalized message and recommend a product or service to others. On the other hand, 71% of modern customers hate messages that aren't personalized and are less likely to recommend such brands to their comrades. Also, subscribers expect more from brands than just promotional, discounts or offers messages. They look forward to social causes like safety guidelines, pandemic awareness, and motivational messages.
Wrapping It Up
When we talk about fields that are booming today, we can't fail to speak about eCommerce. Ecommerce is supported by CMS (content management system) that helps individuals or digital agencies create websites and operate digitally. If you run a shopping site or online business, endeavour to prioritize your site's security with the above-mentioned tips.